Spreading the Word: How to Share Your Mission With the Media
Local press coverage isn't just for business. You can get a story on the local news and reap the rewards that come with positive local publicity. No matter which type of media outlet, from print media and online channels to local TV and radio news, if you submit a great story, you can land local press coverage that will build awareness for The Princess Margaret and support your fundraising efforts.

Download our media kit.

The New Signature Fundraising Badge: Show Your Fundraising Progress in Every Email
The Signature Fundraising Badge is now available to add on to your fundraising email signature. With each new email you send, you'll share your current progress as your supporters help push you closer to your fundraising goal.

View setup instructions* below:

• Participant Centre emails
• Gmail
• Outlook
• Facebook and LinkedIn

*Please note that email setup support for Gmail and Outlook, as well as support for social media is not available. If you need help with your Participant Centre features, please contact us at northernpass@thepmcf.ca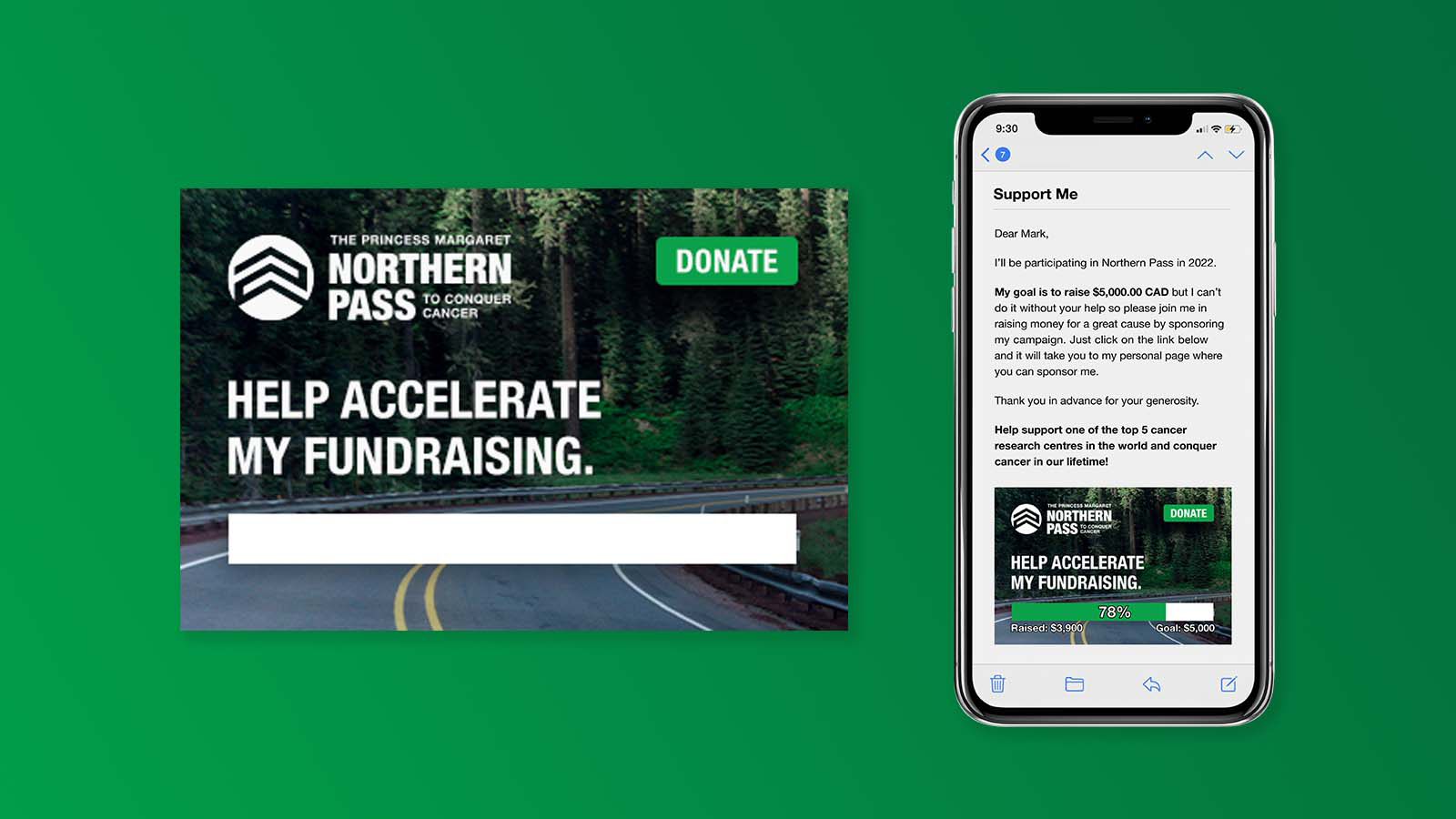 Download Our Logos
Are you designing custom jerseys for your team or printing promotional materials to support your fundraising? Click these underlined links to download logo 1 png, logo 1 pdf, logo 2 png, or logo 2 pdf below: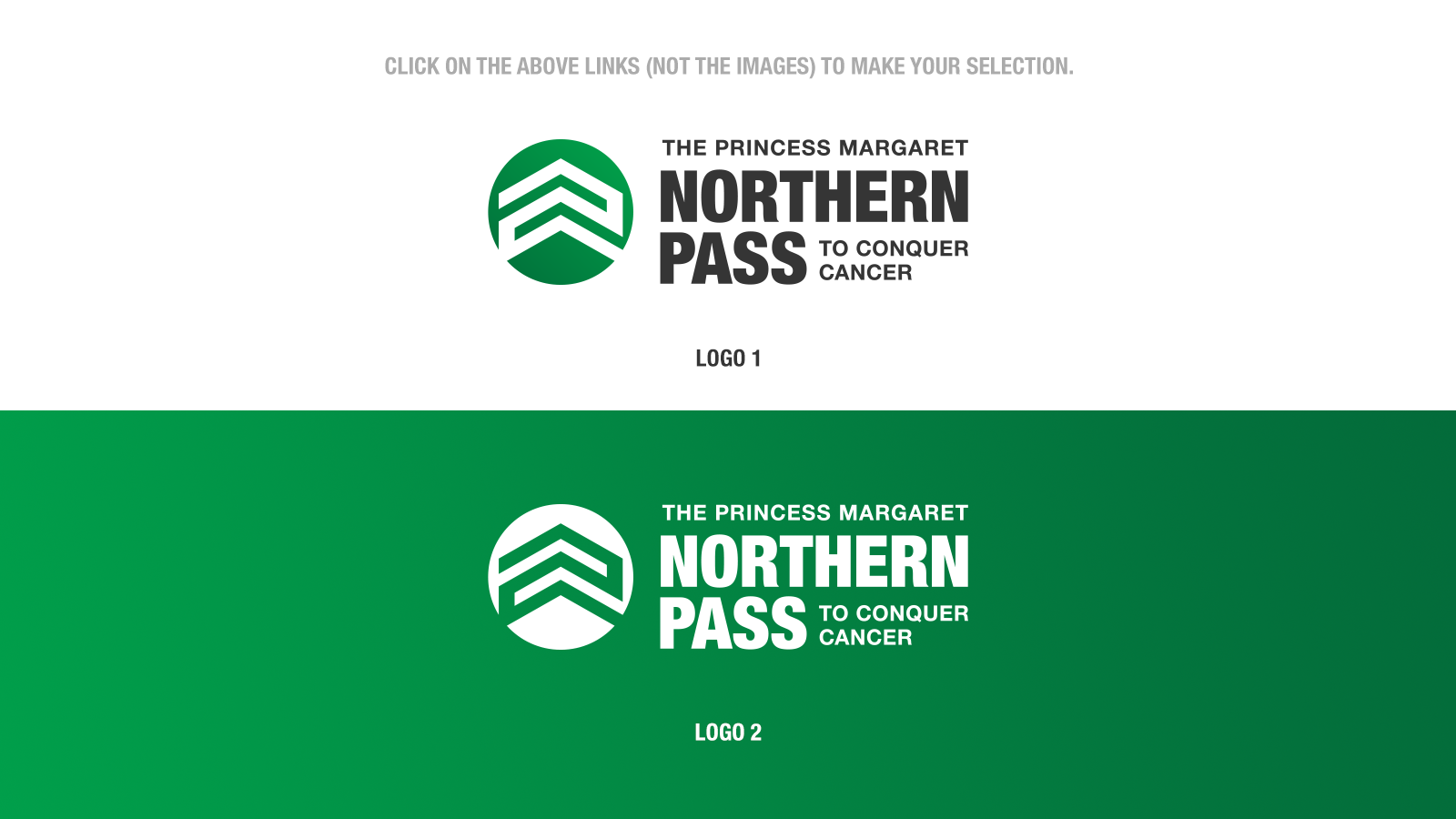 Instagram: Connect People to Your Cause.
Share these images and invite people to play an important part in your fundraising mission.
Click these underlined links to download image 1, image 2, image 3 or image 4 below: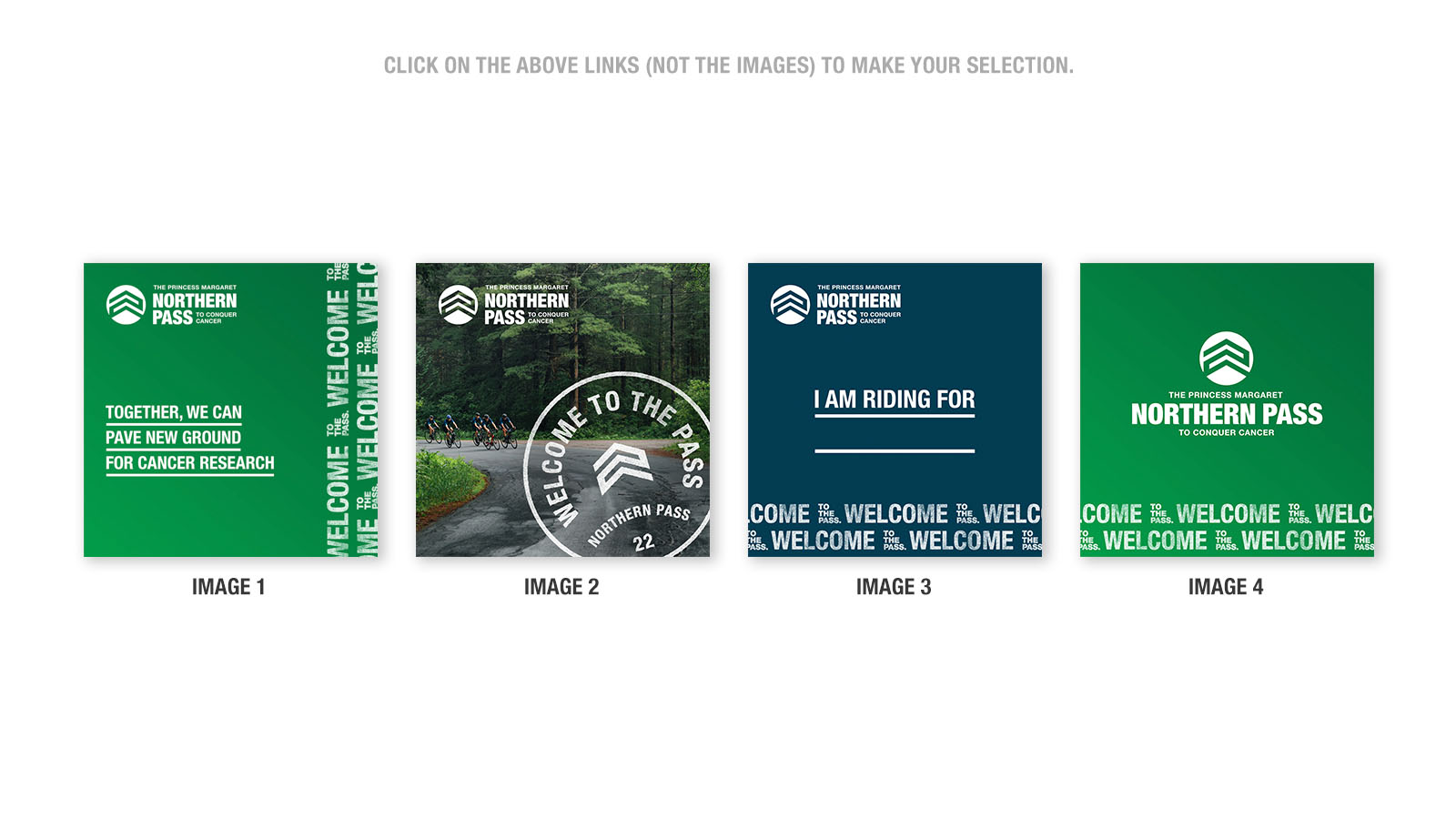 Story Wallpapers: A Visual People Can Get Behind
It's easy. Choose the background image that suits your style and download it straight to your phone.
Click these underlined links to download image 1, image 2, image 3 or image 4 below: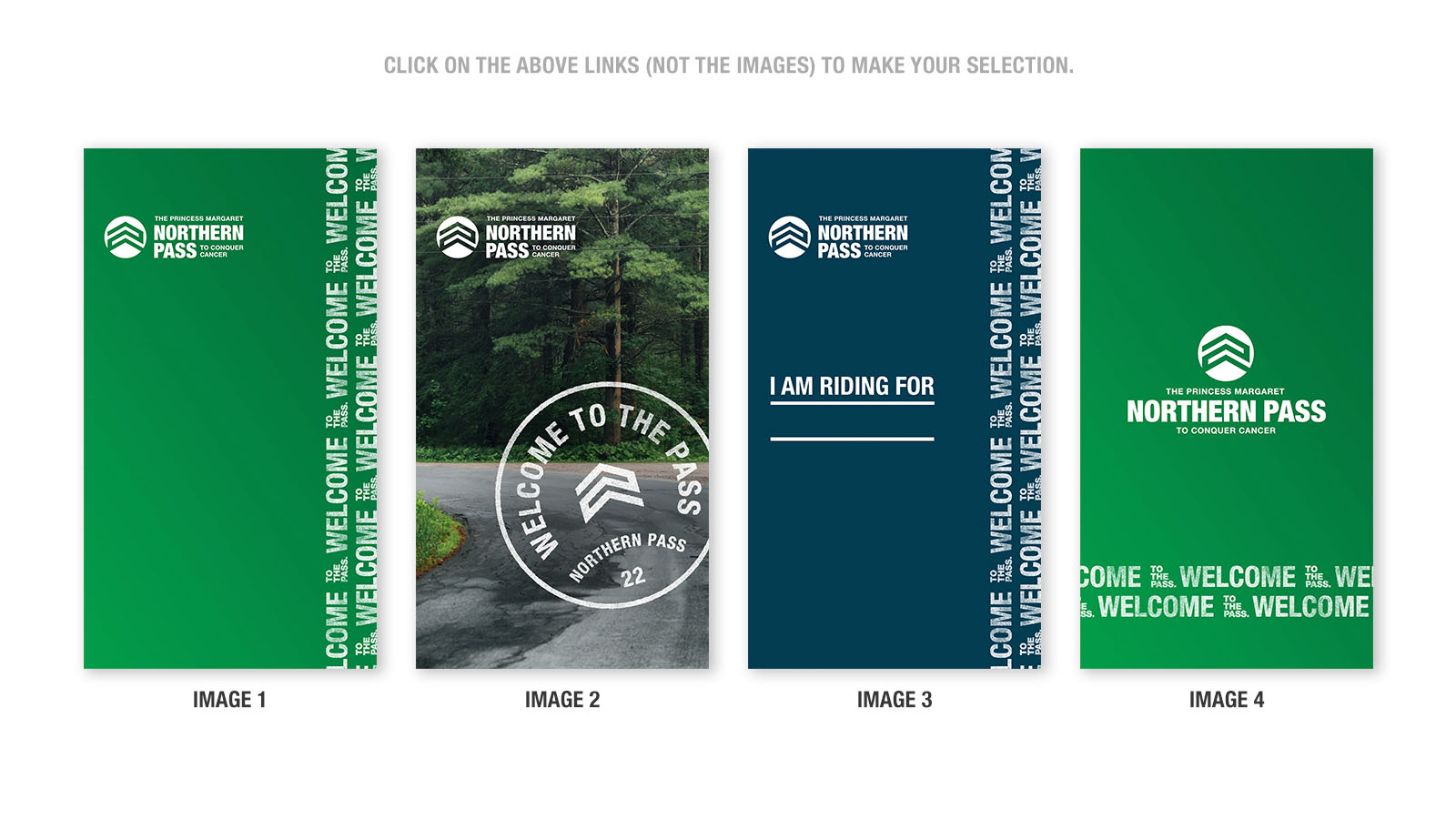 Captions Get the Word Out
Here are some compelling captions to amplify your voice in social posts and emails. Everyone can play a part in conquering cancer.

Social Stickers Make Your Stories Pop
Add these stickers to your photos or stories and encourage your social network to support you.

To add stickers to your social stories, follow these steps:

1. On your phone, select the image(s) below you'd like to add to your Instagram or Facebook story.
2. Once the image opens in a new browser, hold your finger down on the image, then select "Add to photos".
3. Go to your Instagram story, select the "Add Sticker" button at the top of the screen. From there, you can add your selected Northern Pass sticker from your photo gallery.

Click these underlined links to download image 1, image 2, image 3, or image 4 from below: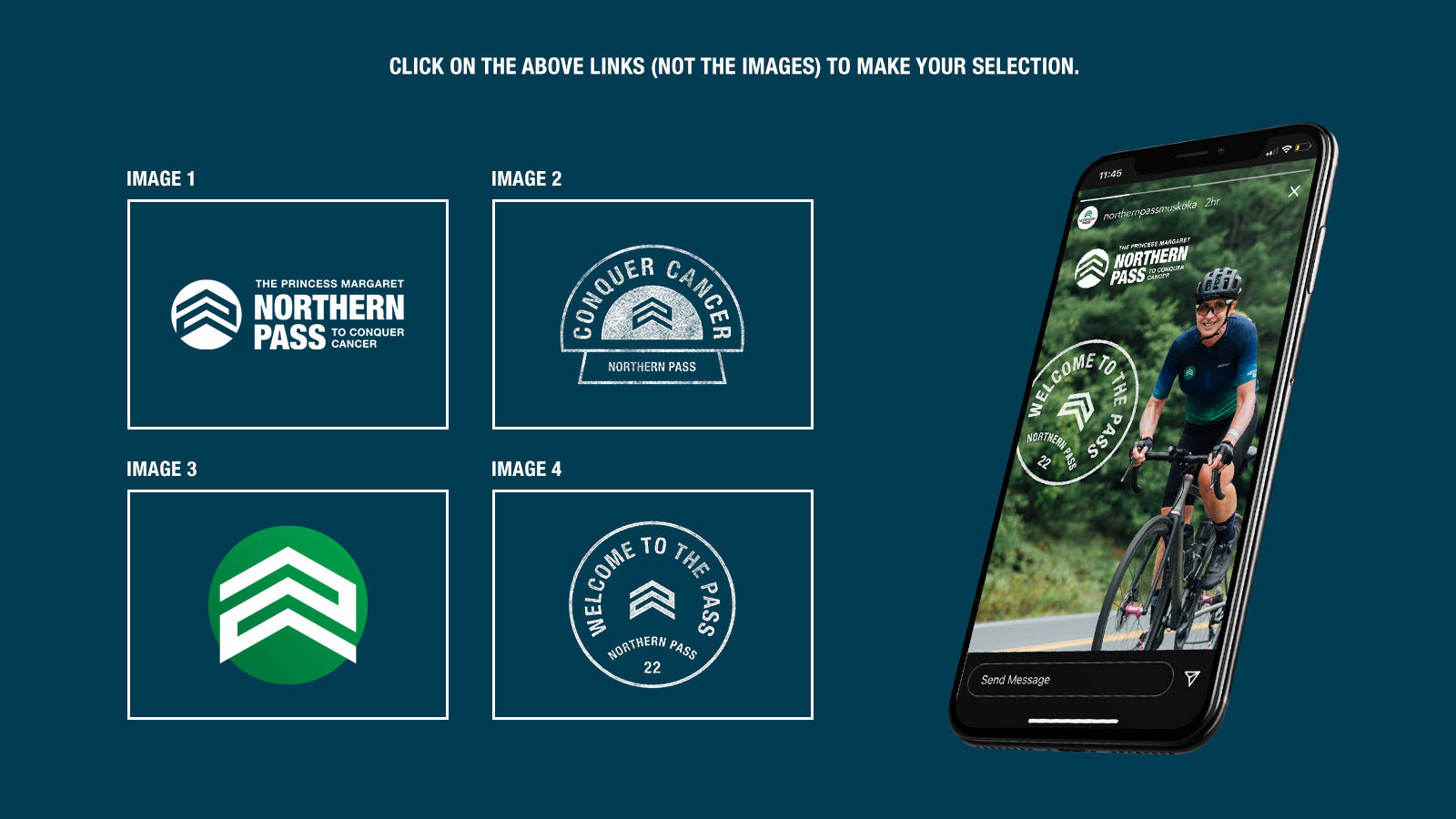 Cover Photos Let Them Picture the Possibilities
Encourage support from family, friends, and other followers by adding an inspirational cover photo on Facebook or LinkedIn.
Click these underlined links to download image 1, or image 2 from below for Facebook: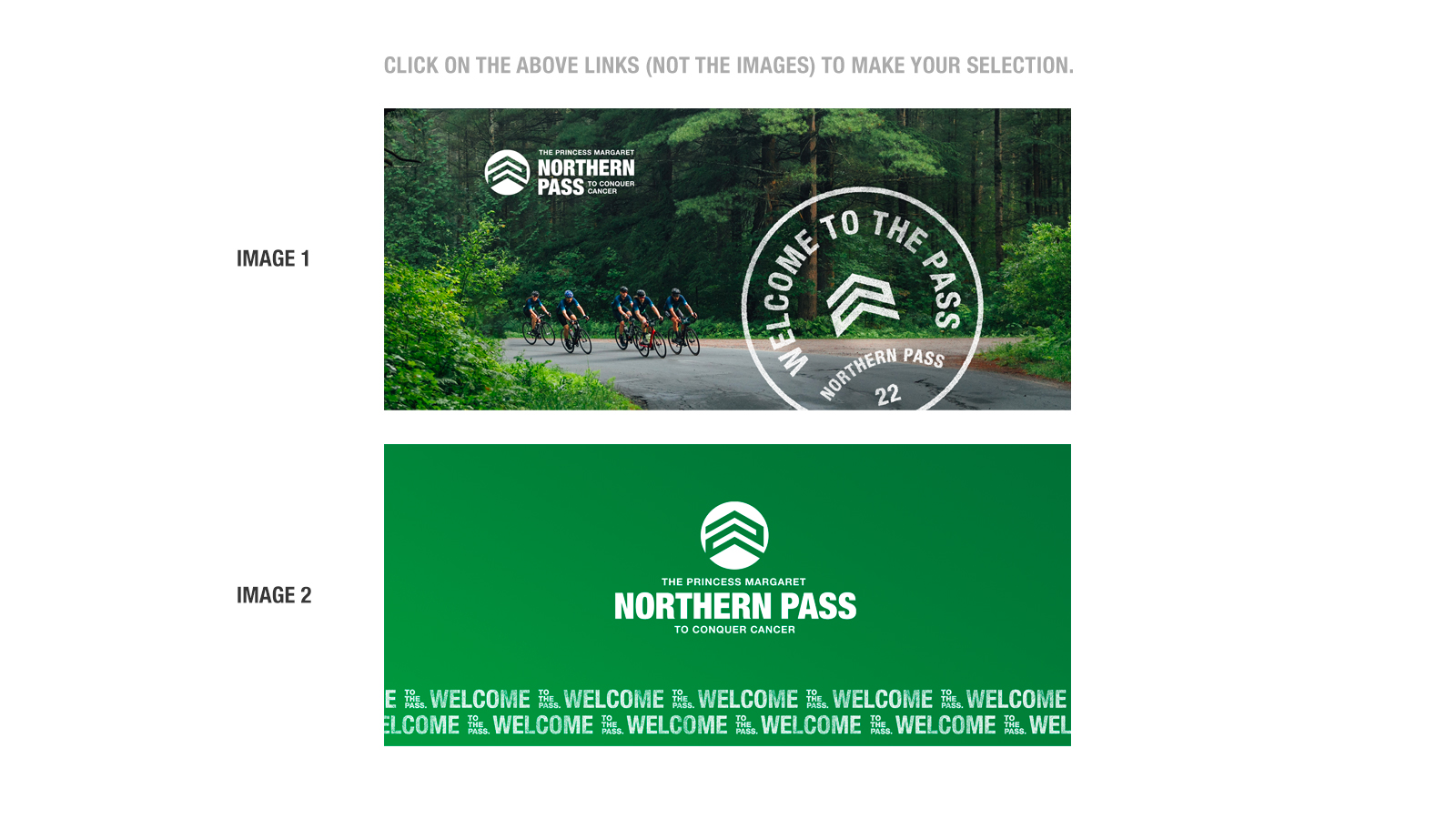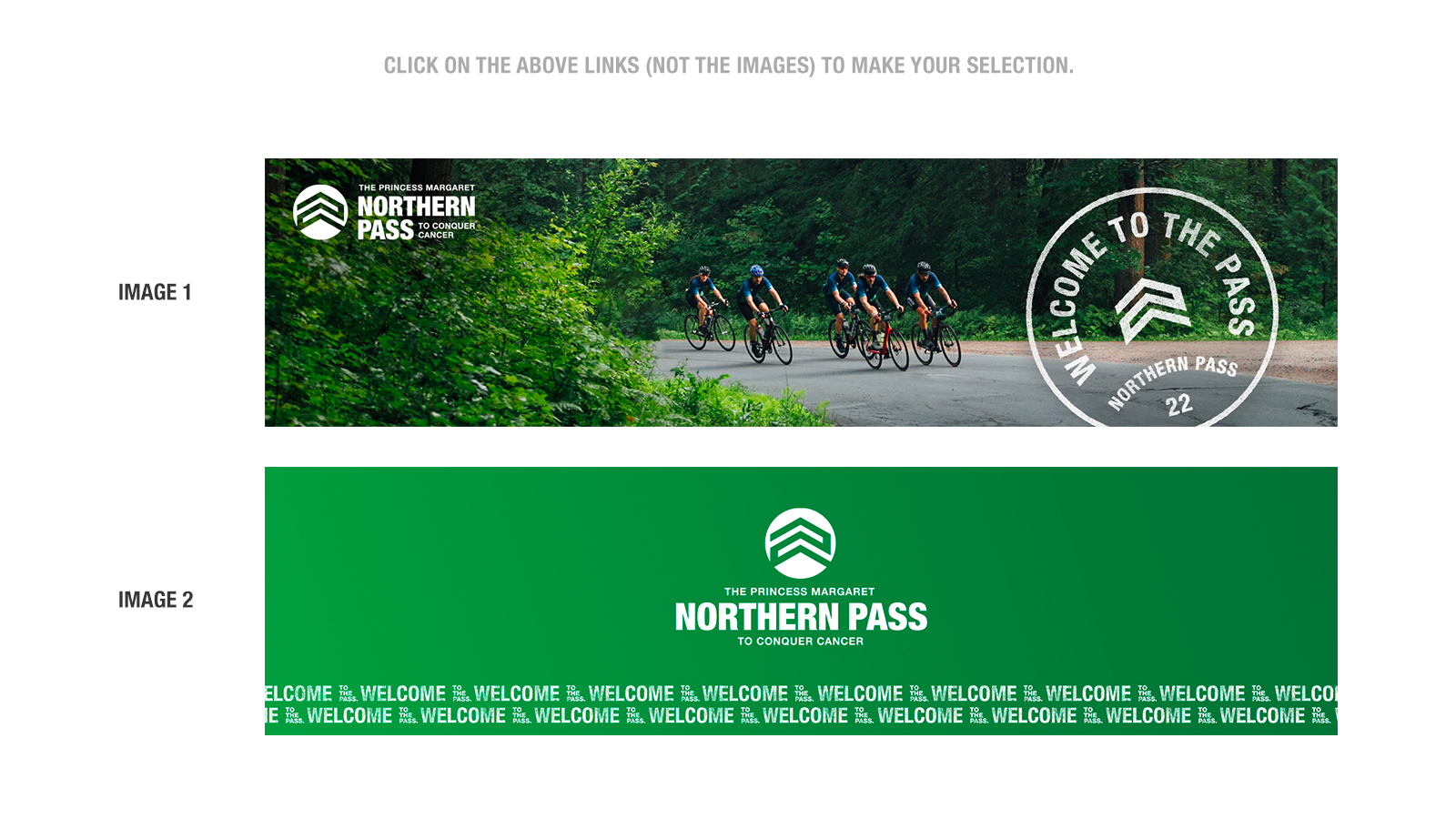 Facebook Fundraising: It Makes Fundraising Easy
Facebook Fundraisers are a powerful way to get your friends and family in gear for your ride. With so many people affected by cancer, you never know who's ready to help you reach your goals.

Download our guide to Facebook Fundraising here.